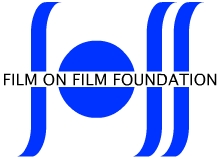 Make a Donation
Our survival depends on your generosity. If you value the film medium and would like to help us continue programming exciting works, please consider making a donation.

Film on Film Foundation is a sponsored project of Fractured Atlas, a non-profit arts service organization. Contributions in behalf of Film on Film Foundation may be made payable to Fractured Atlas and are tax-deductible to the extent permitted by law.

Make an online credit card donation of up to $5000.

Alternately, donations by check (payable to Fractured Atlas, with "In behalf of Film on Film Foundation" in the memo line) may be sent to:

Film on Film Foundation
2850 Macarthur Blvd
Oakland, CA 94602

If you can, please also send an email to donations@filmonfilm.org to notify us of your gift. Donations by check of $1000 or more will require that you sign a Major Gift Letter, which we will provide.

Thank you!